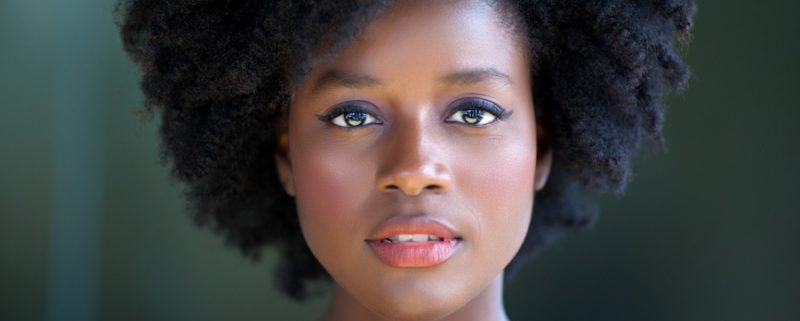 Photo Source: https://www.flickr.com/photos/[email protected]/8165602014/
Educate, situate, participate. What am I getting at? We live in times where many support or condemn based on hearsay, information and sometimes even misinformation. Yet more and more women are laying down the chemicals and perms and boldly embracing their hair in its natural state. They're doing this with a determination that has stood the test of time, transcending both fad and trend.
Natural Hair is a movement.
The Natural Hair Movement was "born' in the USA during the 2000s. Our French-speaking readers call it the "mouvement nappy". It's about black women and men making a conscious decision to wear their hair in its natural state – kinky, curly or straight.
The Movement was brought into historical focus by Angela Davis, a young human rights activist and member of the Black Panthers. She was the one who made the Afro hairstyle famous during the 1960's -70s at the height of black-white segregation in the United States. Since then, staunch supporters of natural hair have stood their ground valiantly.
Natural hair often triggers a strong emotional response for or against, depending on who is wearing the hair and moreso who is looking at it.
From challenges of acceptance, to resistance in the armed forces and workplace, stories of interracial conflict continue to openly challenge a woman's right to wear her hair natural.
Nevertheless, supporters of the National Hair Movement have fought to remain an opposing voice, including countering an often biased perception of what black hair is and isn't. The perception is often negative.
Thankfully, the tide is turning. More and more black Hollywood stars are embracing and showcasing their beauty and character by sporting natural hairstyles that make a statement.
Not all had politically or racially inspired motives for going natural, but all identify with the sense of pride, purpose, and power that they experienced by reconnecting with their true identity via their hair.
Nicole Ari Parker
Drew inspiration to wear her hair natural after childbirth. She felt a need to embrace her own natural beauty.
Janelle Monae
is one of Hollywood's leading champions of the Natural Hair Movement. The motivation to go natural was personal, inspired by a strong need to rediscover and reconnect with her true beauty. The result was an about-turn from faked and baked hair, to the authenticity of her own natural hair.
talks of her epiphany moment during an episode of How to Get Away With Murder.
Removing both wig and makeup symbolized a running leap to a greater appreciation of who she is as a person and the empowerment that comes with knowing who you are and the gift that your flavor of diversity offers the world.
Solange Knowles
is an epitome of the eclectic spirit. She took the bull by the horns and did the big chop in 2009. She has never looked back. It's called decisiveness – a characteristic trait of the strong black woman.
China McClain
decided enough was enough. Though the radical decision to go natural wasn't even intentional, China decided that not only is beauty in the eyes of the beholder but that she needed to behold her own natural beauty by acknowledging and embracing it through the way she saw her hair.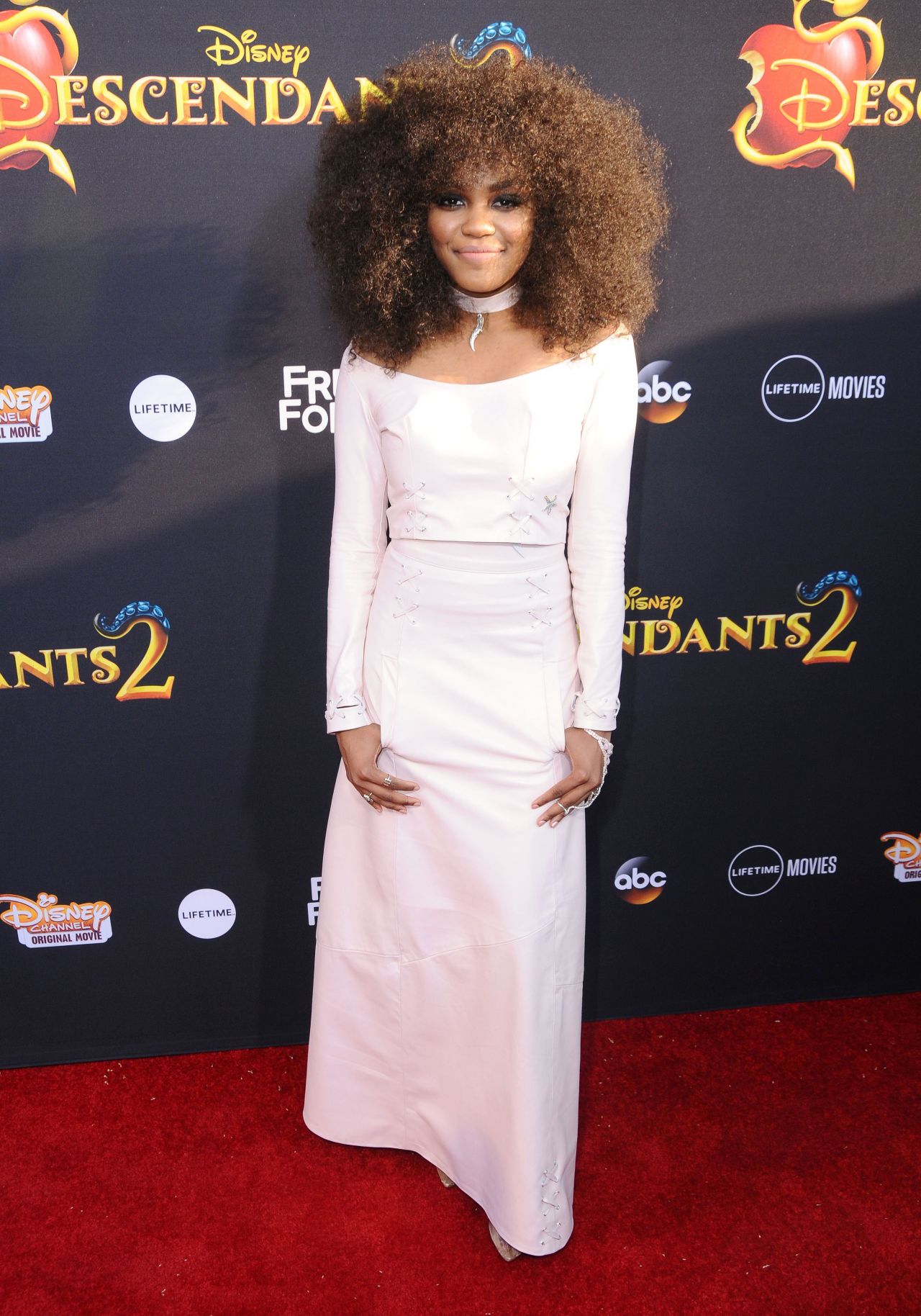 China McCain probably didn't know just how many women she would inspire when she posted a photo of her natural hair while expressing her new love for curls.
Wearing one's hair natural runs much deeper than just cutting off the perm or throwing away the relaxer. More food for thought is the fact that the sale of relaxers has dropped consistently over the last few years. Many of the companies that once sold them are themselves making the big drop – switching to, promoting and selling products that care for natural hair. These facts highlight how far the Movement has come.
A picture is worth a thousand words. The infographic below captures the timeline of the evolution of natural hair care and paints a clear picture. It helps to better appreciate the role that the Natural Hair Movement has played in helping women regain that sense of identity that we have struggled to take back since the days of slavery, when grooming hair with bacon grease and kerosene was the norm.
The Struggle Continues
It's naive to suggest that the battle is won, because the acceptance of natural hair is still a sore wound that neither antiseptic nor antibiotic has been able to cure, so far.
Case 1: In 2014 a Rastafarian male student was suspended from school in Louisiana. Why? He refused to cut his dreadlocks because they're part of his religious beliefs.
Case 2: A former sergeant in the Georgia Army National Guard, Jasmine Jacobs began an online petition to counter Army Regulation 670-1 which banned many hairstyles worn by black women. Why the ban? The sergeant was wearing two-strand twists which went against current regulations.
Case 3: Twelve-year-old Vanessa Van Dyke, a student at a Christian School in Florida was given the ultimatum to either cut her hair or be expelled from school. Why? Her hair was deemed a "distraction" to other students, so, a violation of school policy.
Looking ahead, there is much to be thankful for. One of the best ways to help ensure that this continues, is to encourage people to learn more about what the Natural Hair Movement stands for. In the process, you gain access to tons of resources to help you on your journey to natural hair.
If something in this article has struck a cord, inspired or encouraged you, the next question is where and how to start? Here are some tips, advice, and info:
I'm ready to make the switch to natural, but I'm clueless. Where do I start?
There are two options. Do like Solange Knowles, and do the big chop. This means you cut off all the damaged, relaxed hair ends. What's left is your natural hair.
Option two is to transition gradually, where you allow your natural hair to grow out on its own.
Discover the type of hair you were born with. It's a must.
If you take care of your hair it shows. How do you properly take care of your hair if you don't know your hair type? Are you a 3A, 3B or even a 4B? Could your hair be breaking because you don't know how to care for your hair type ?
I like the idea of braids, but how do I know what kind of braids to go for?
The beauty is that there are so many styles to choose from. Here are just a few that you can try out. Keep experimenting until you find the ones that look best on you.
Crochet Braids – very popular in the nineties and now making a comeback.
Goddess Braids – They help protect the hair as it grows.
Faux Locs – the decision to go dread is a bold one. Try it out first with faux locs before you make a final decision.
Bantu Knots – really trending right now; versatile enough for almost every hair type and texture.
TWA Hairstyles – teeny weeny afros (TWAs) – also in vogue right now; one of the go-to hairstyles women opt for after the big chop.
Natural Hair Lingo
It's easier to understand a topic when you know the lingo. Natural hair is no different:
big chop – cutting off one's chemically straightened or damaged hair and allowing it to grow back in it's natural texture.
curly girl – used for the black woman who chooses to wear her hair in its natural curly or coiled state.
bantu knot – a hairstyle in which the hair is twisted and rolled up into small buns
Goddess braids – also known as latch hook braids; hair extensions are crocheted to hair with a latch or crochet hook.
TWAs – teeny weeny afros – a short natural hairstyle with a maximum hair length of 2 inches.
Goddess braids – also called granny braids; large braids done cornrow style.
Faux locs – fake or imitation dreadlocks.
nappex – nappies who have been labeled extremists
transition – the time after your last chemical straightening but before the big chop.
It's about redefining beauty on your own terms and reflecting it through the telescope of your own identity. The only way to do this to be true to self.
Black Hair Spot is an authoritative resource on everything natural hair. If you're at crossroads with your hair, be encouraged. Many of us have been there.
Natural hair is here to stay. Whether you choose to transition gradually or big chop swiftly, the essence remains the same.
Take the time to educate yourself on natural hair. Then situate by asking yourself if the Movement is something you identify with strongly enough to make a change. If the answer is yes, then be empowered to participate. Be Bold. Go for it!
https://blackhairspot.com/wp-content/uploads/2017/11/8165602014_649a016469_o.jpg
533
800
Edith Nkwocha
https://blackhairspot.com/wp-content/uploads/2018/03/logo-1.png
Edith Nkwocha
2017-11-16 00:24:17
2017-12-23 16:08:27
Natural Hair Movement - All You Need to Know